P a u l M. N i c h o l s o n © 2013

Bushwick Beer Garden, 2008 -

In 2008 I co-created a social and community interaction space called the Bushwick
Beer Garden [BBG]. Located Brooklyn NY, the BBG has held dozens of events including a
college reunion, a political puppet theatre debate, Bushwick Open Studios, and numerous
interactive neighborhood-centric events. The Beer Garden is a temporary autonomous zone
that incorporates the traditions of an authentic German beer garden with the people
and traditions of a very different and rapidly transitioning neighborhood. The space
pays homage to the historical origins of the Bushwick, as farmland that gradually
filled with German immigrants who established a network of breweries to service a
thirsty New York City. In that spirit, the Beer Garden hopes to incorporate the culture,
people and practices of Brooklyn in the 21st century. The Bushwick Beer Garden does not
charge admission, fees, dues, nor sell anything.
---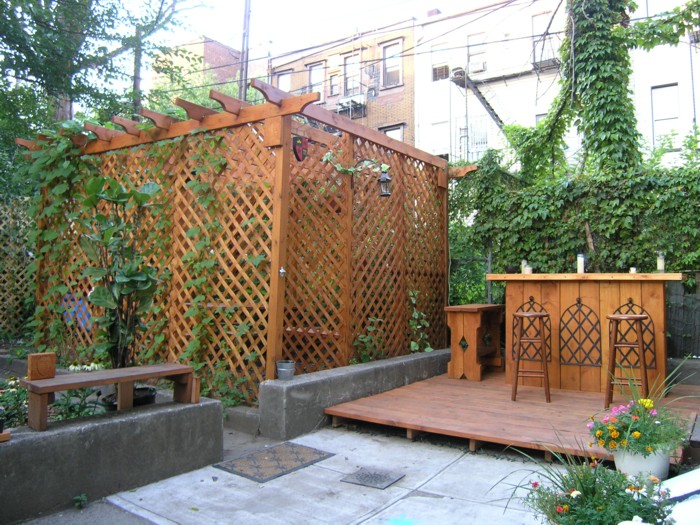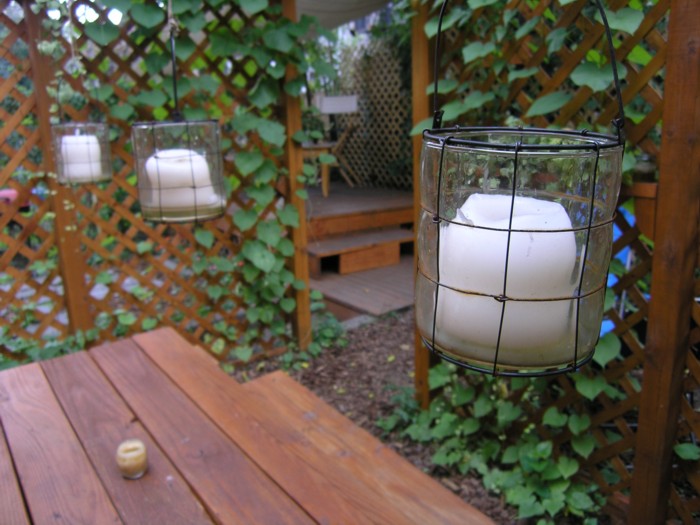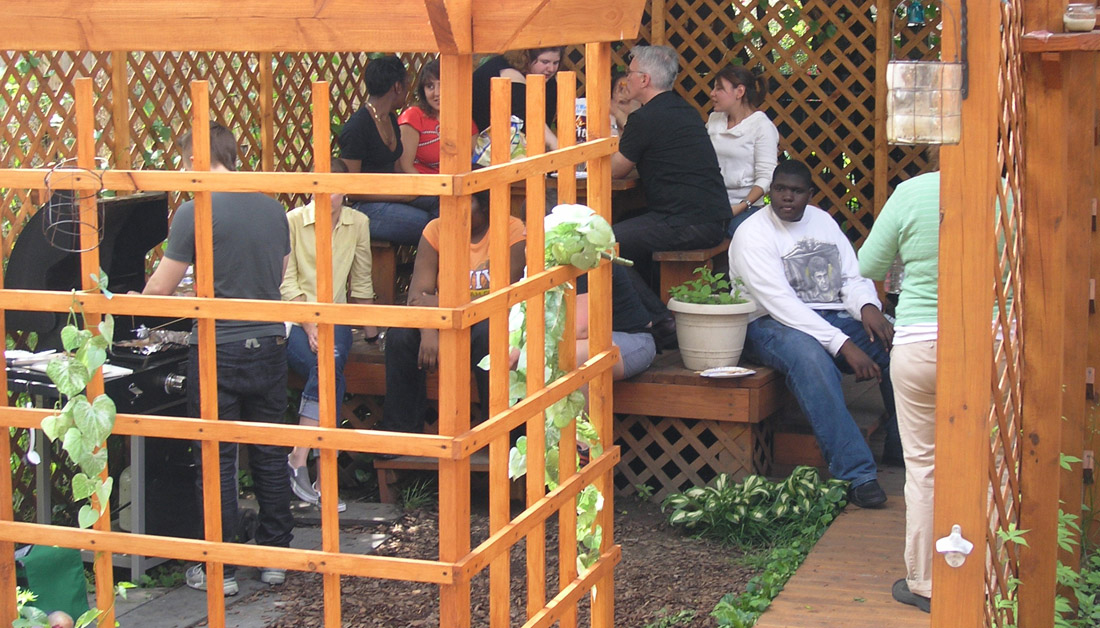 ---
The Beer Garden was built using rough cut lumber over three years. Notable unique
details include a Beer Garden Crest, a 12 x 12' pergola, custom tables & benches, a small bar,
and various raised planters which include two varietals of hops, and other climbing ivies.
---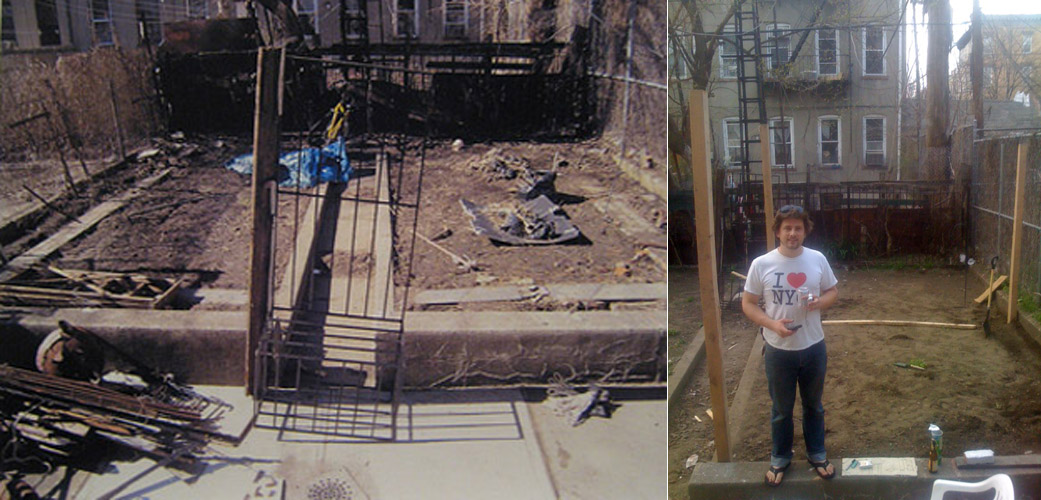 ---

Many diverse events have happened in the Beer Garden over the past five years. Many typical
such as a neighborhood based annual Oktoberfest, while others have been thematically more
novel such as 2012's Midsummer Night's Dream party where visitors were given Roman Head Wreaths
sourced from our own climbing ivy. Participants were invited to read passages from
Shakespeare's play [of the same name], which was followed by a debate the President Obama's
health care law using puppet avatars in a mini-theater made of a re-purposed fireplace.
Mustardfest, 2011, included a live demonstration of how to make your own mustard from seed.
It featured a tasting competition between commercially available spicy brown mustards [Kosciusko
Spicy Brown Mustard won]. Another event included select invitees who were asked to participate
in the means of their own food production. The plan was to humanely kill and prepare a live
chicken; however, at the 11th hour our local supplier refused to sell us a live chicken citing
NYC Food Safety regulations.


---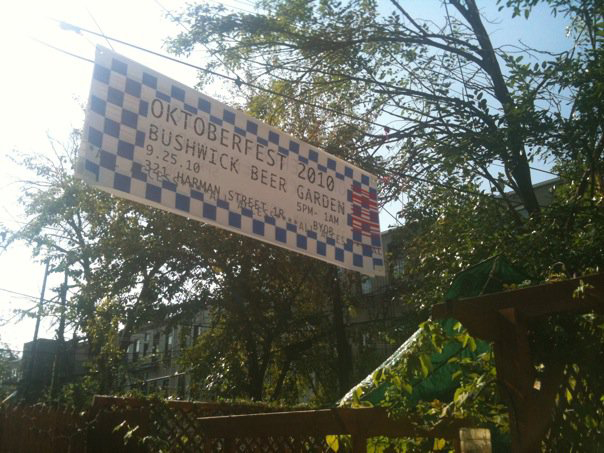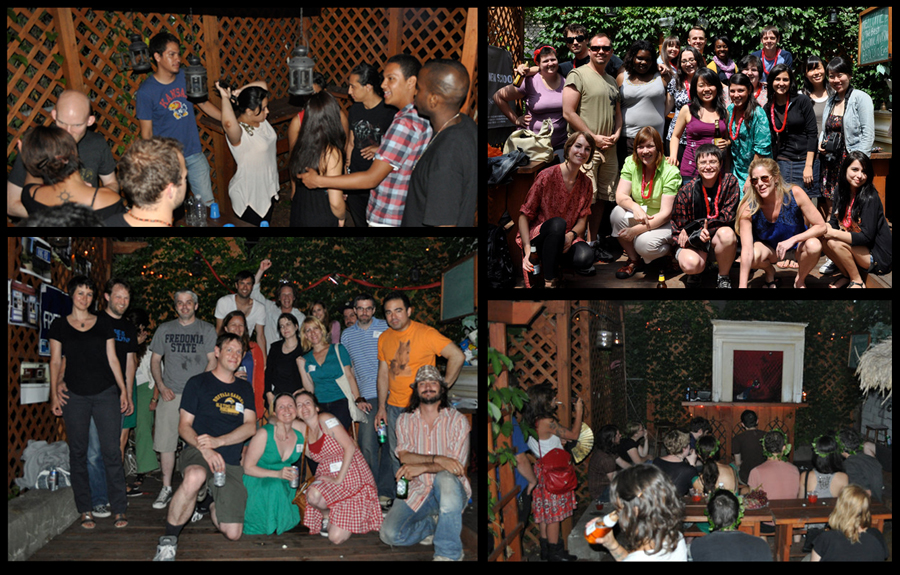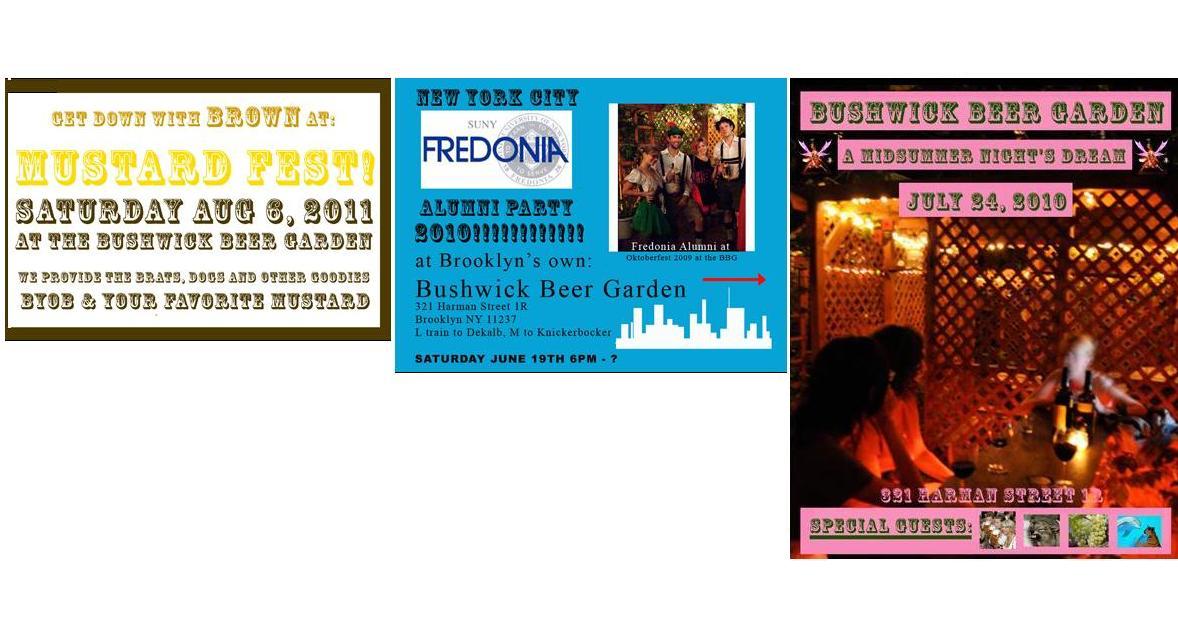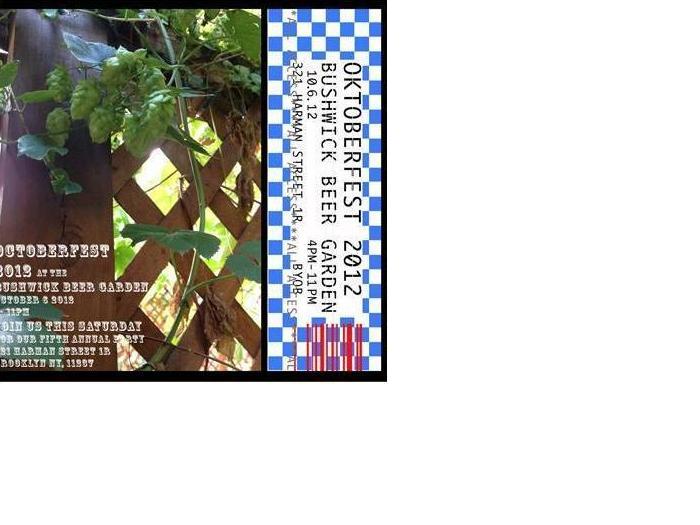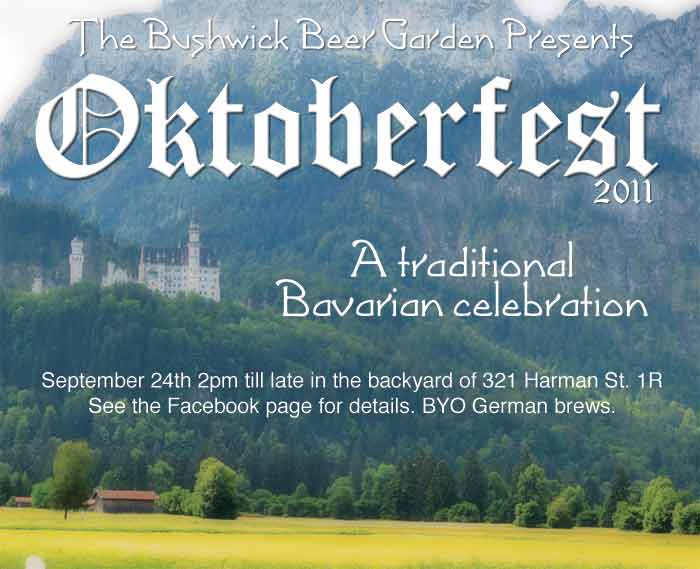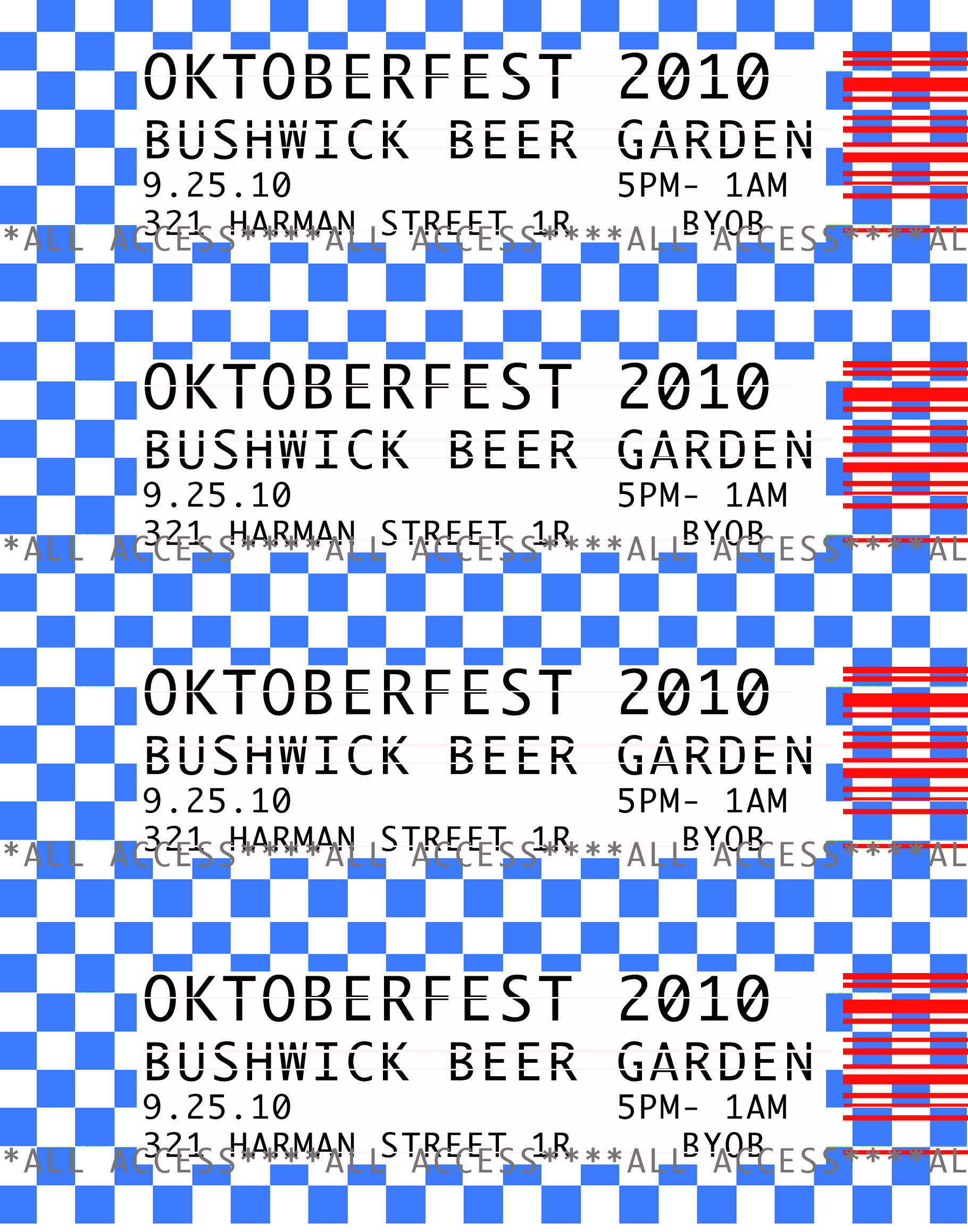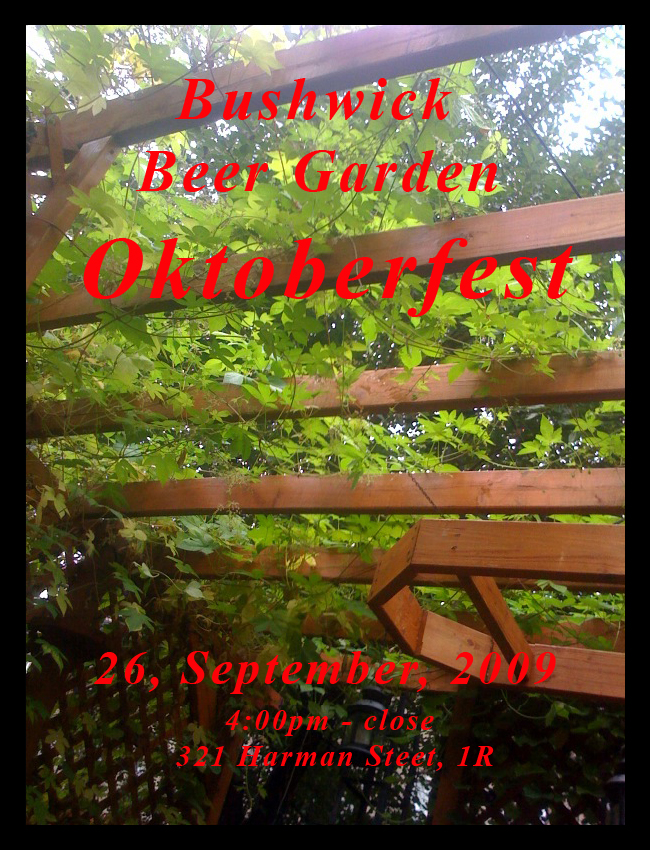 Bushwick Beergarden on the Web
Bushwick Beer Garden, on facebook
Back