All works © P a u l M. N i c h o l s o n 2002 - 2017

Self Selected Masks, 2015/16/ongoing

---

Selected masks, 2015-2017
---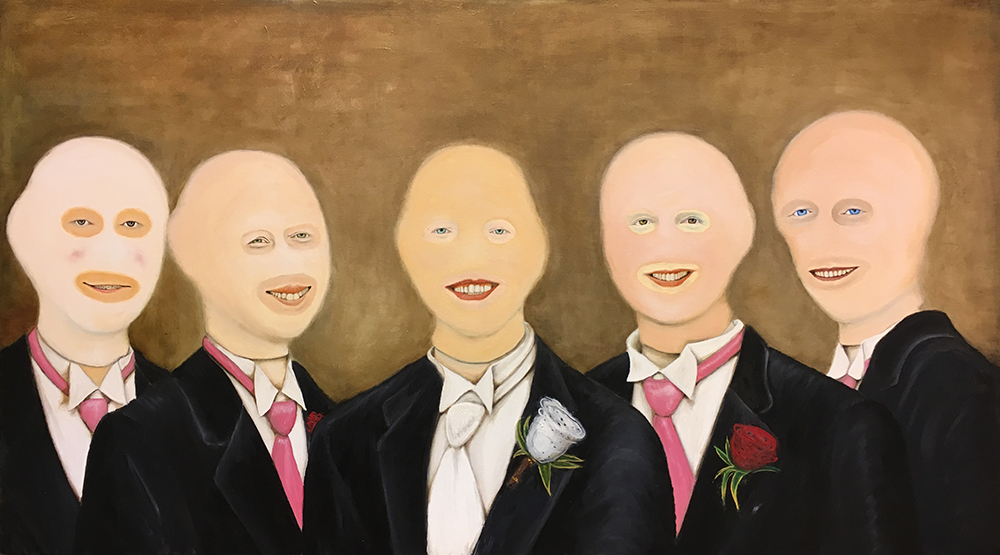 Groomsmen: Oil on Canvas, 2016, 50" x 30"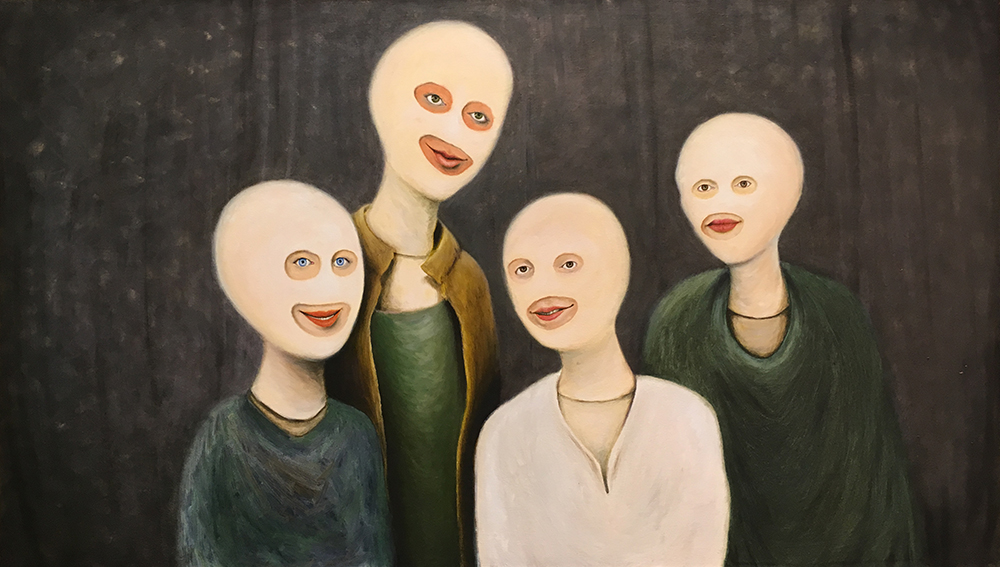 musicians: Oil on Canvas, 2016, 50" x 34"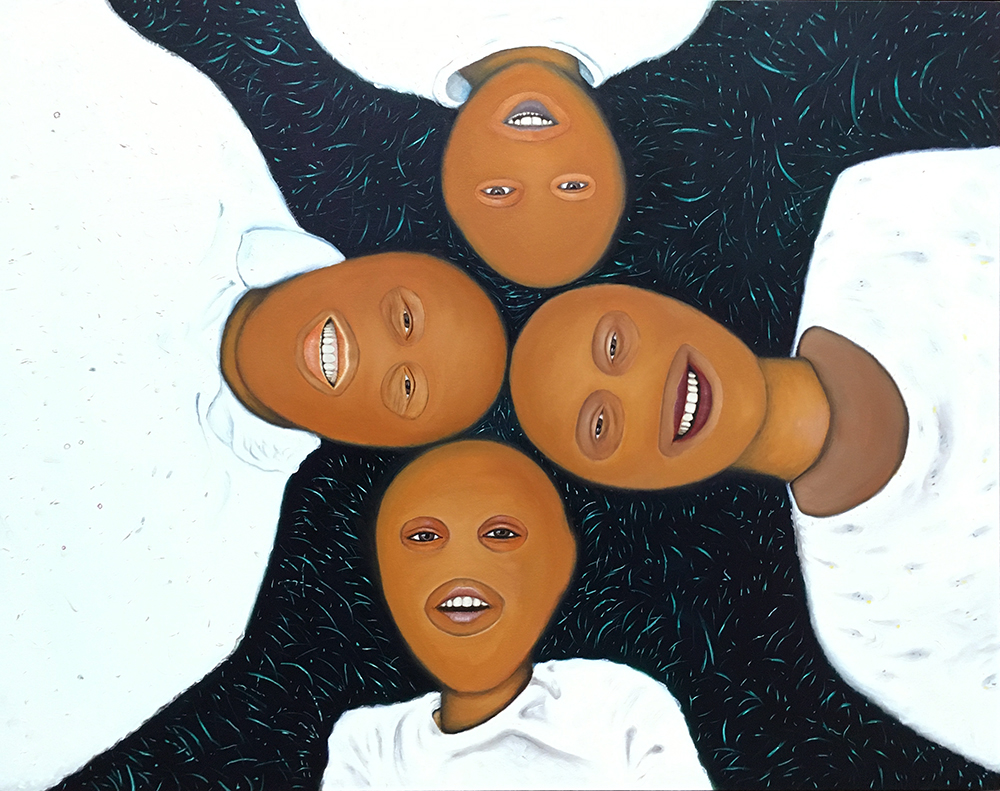 family: Oil on Canvas, 2016, 46" x 38"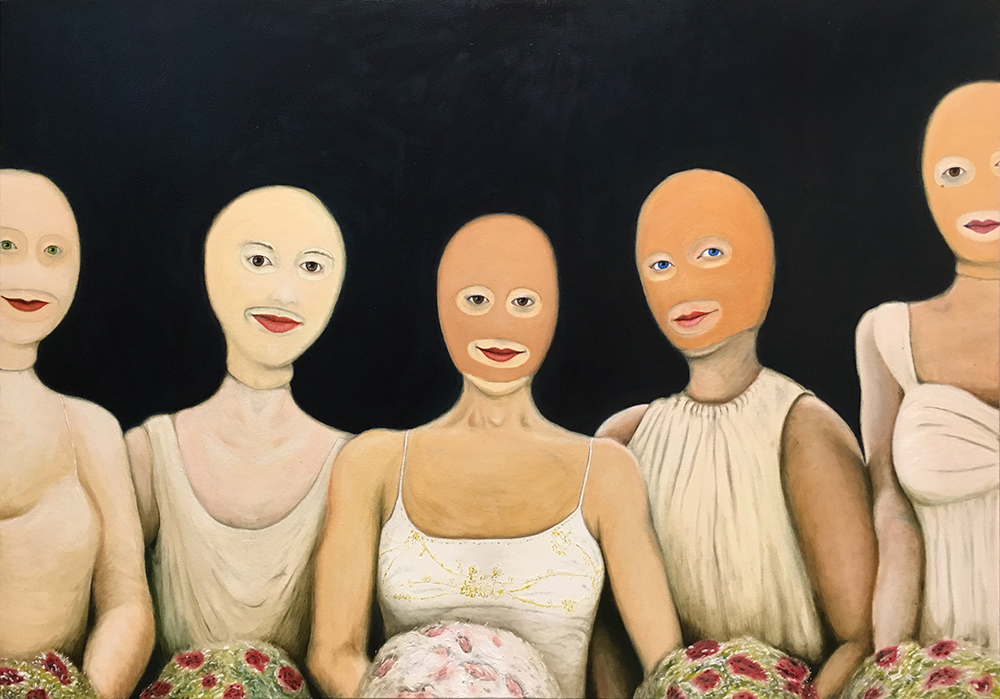 work in progress: Bridesmaids, Oil on Canvas, 2016-17, 48" x 34"



---
Masks conceal our identity. Almost like magic, they literally and metaphorically disguise who we are. We share images of ourselves online,
in person, on business cards and on the walls of our offices. Our natural assumption is that these images are faithful depictions of what we
look like, and the composition and context of the image purports to tell the viewer something about the sitter.

All images are a kind of lie. A photograph tells a version of the truth, inevitably leaving out the larger context. Representations in ink,
stone, paint, or on screen effectively organize and construct our public persona. We show things that we want to show, leaving out other aspects.
We attend to a fiction based on our own lives.

Historically speaking: portraits (etchings, paintings, drawings...), and especially photography today is the vessel that attempts to hold a narrative.
However, the notion of likeness is limited in that representation - our physical appearance fails to encompass our complicated selves. When we are
arrested, a byline and mugshot appears in the news. The author's image is on the dust jacket of their book. We post curated images on social media,
and cover our promotional material with visual semblances of self. We are more than our physical appearance, yet identity construction through the static
image seems unlikely to disappear

With these works I'm exploring how we construct narratives about ourselves. The addition of the mask is an absurdist strategy to draw attention to how we
simultaneously conceal and reveal ourselves through staged portraits. In each work a mask hides the sitter's identity behind a flesh colored covering.
The ski-mask format slides between multiple associations. Some look as if they're engaged in vinyl play, perhaps a head shot for a bondage video. Others
appear to be recovering from injury or are perhaps transformed into superheroes. The masks themselves are communicative, dissociatively piggybacking
the expression and context of the image creating an ambivalent document. Our seemingly ubiquitous participation in image crafting, self-memorialization and
curated automythologies is on trial in this body of work, along side the very conventions of portraiture. Through these works I explore how we mask ourselves,
to ask questions about our notions of sense of self.





---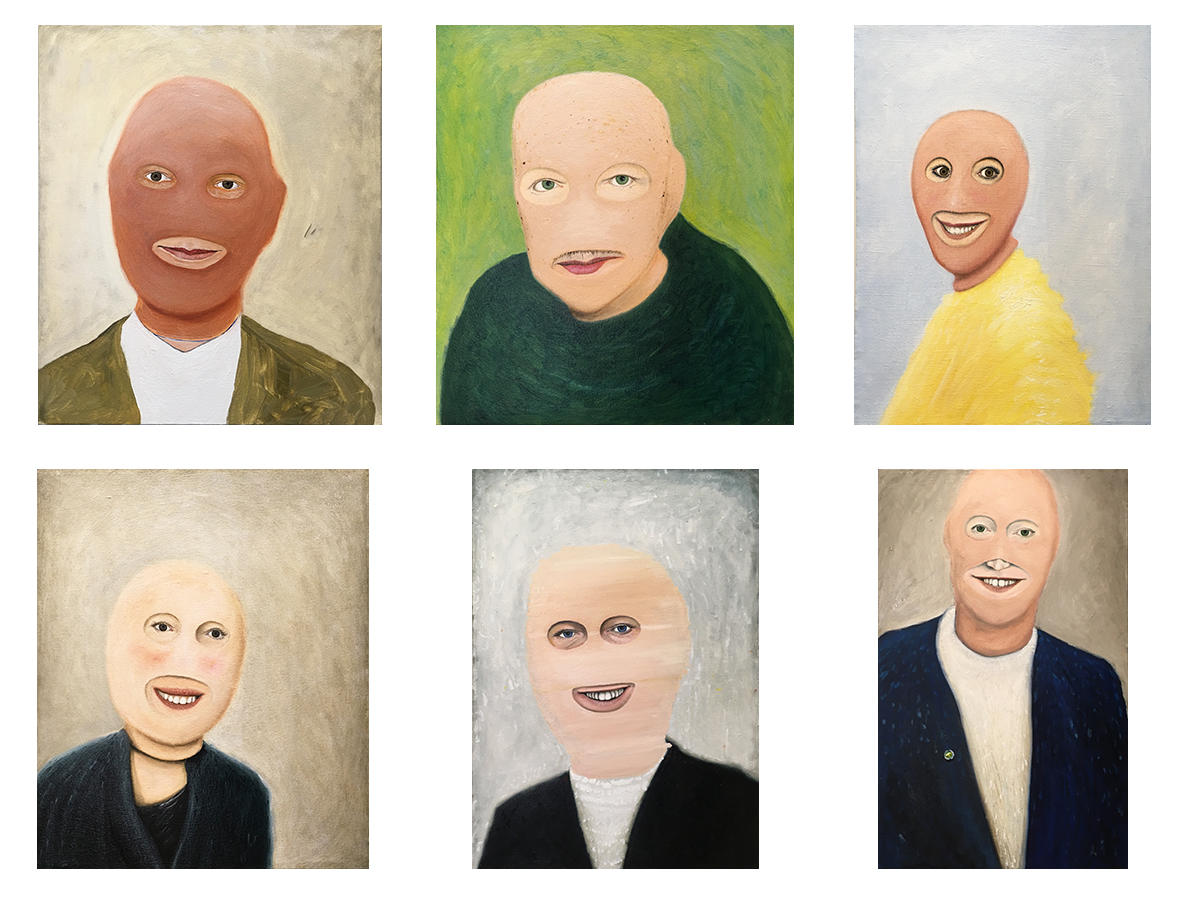 Oil on Canvas or linen, 2015 - 2016







---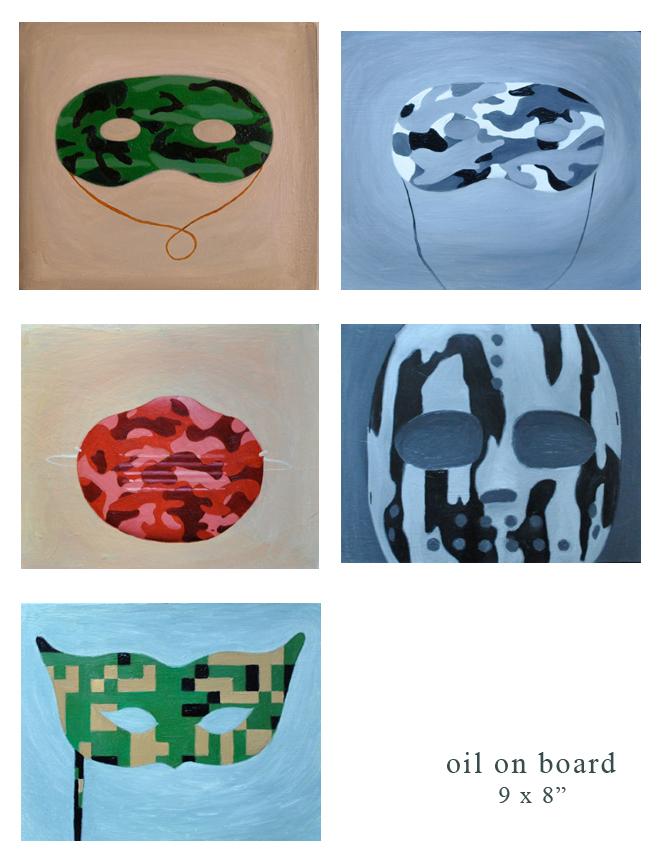 Previous works: 2009 - 2010


Back
All works © P a u l M. N i c h o l s o n 2002 - 2016
reference artists/works/things I'm looking at: John Baldessari, George Condo, Amedeo Modigliani, Frida Kahlo, Elizabeth Peyton, Pussy Riot, Cindy Sherman, Ryan Trecartin, Andy Warhol [screen tests], instagram/facebook/et al.