Intervention
This site is in the process of being updated [Sep 11, 2012]


Fixing the streets is a project that started in the Bushwick section of Brooklyn NY. The project employs custom cut marble tile to fill in and repair damaged sections of streets and sidewalks.

Using a direct action approach, this [unauthorized] act becomes a gesture of ownership through imposed design intervention. The imposition brings up questions of ownership of public space and the limits of government. Employing a vernacular aesthetic recalling Italian Immigrants from the middle 1900's;absent of a before and after shot, it's often unclear whether the white stone is a previous layer emerging from below or the addition of yet another layer.

This ultimately questionable improvement to safety and efficiency asks whether this filling in of the gaps is better, or if this is a new form of urban graffiti.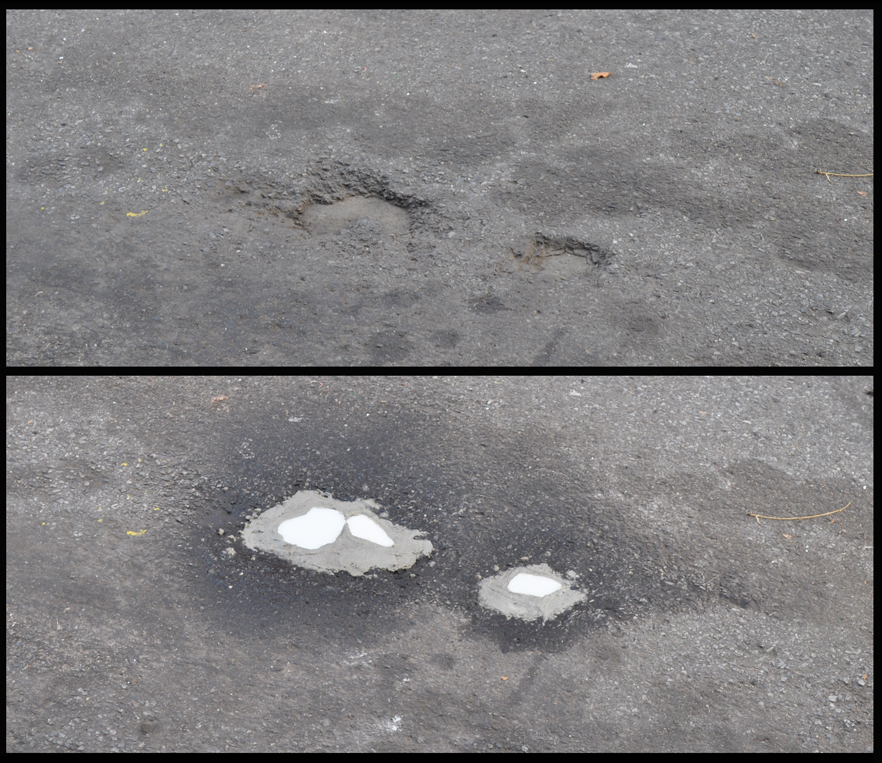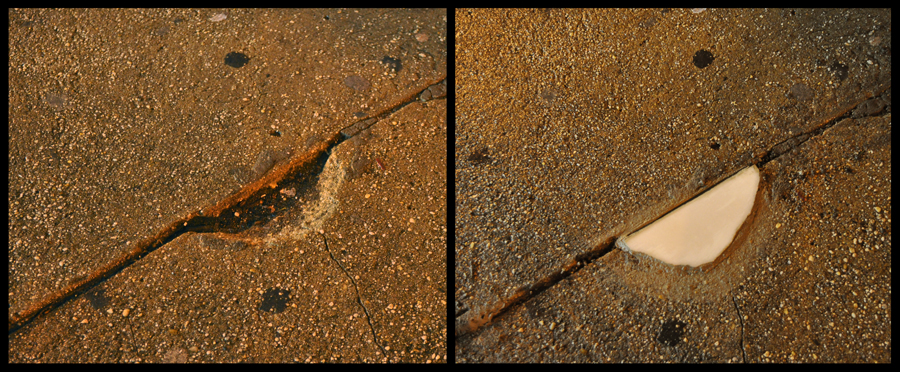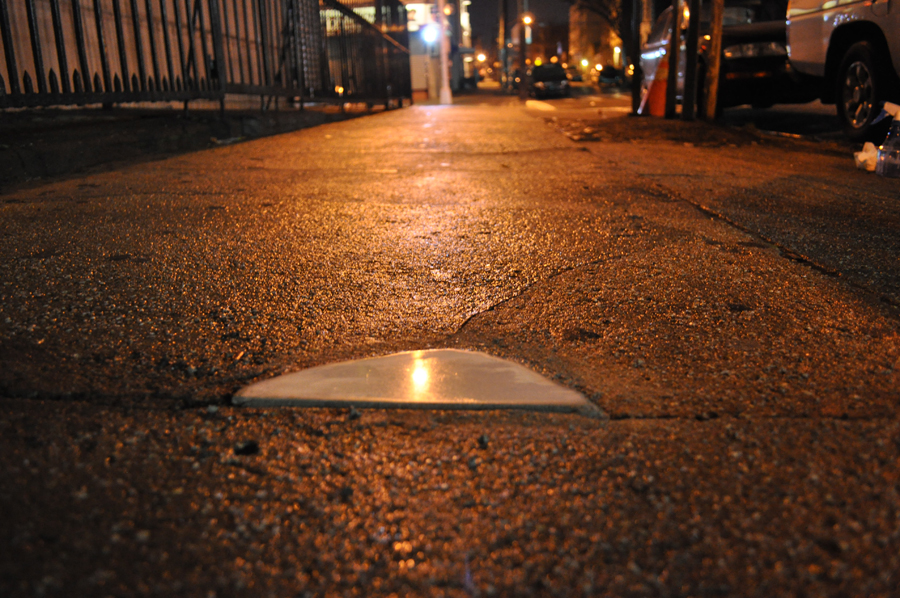 Botanic Gallery 2011 - 2012
Botanic Gallery, on facebook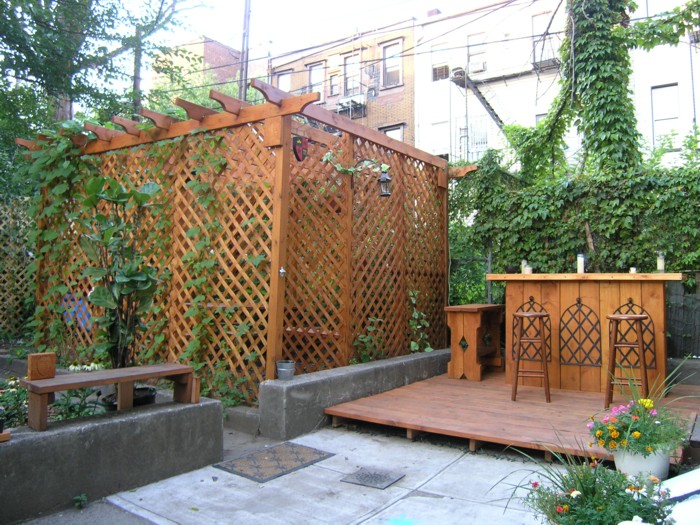 "Bushwick Beer Garden" 2008 – present. I co-created a social and community interaction space called the Bushwick Beer Garden in Brooklyn NY. Over the past three years the Beer Garden has held dozens of events including a college reunion, a political puppet theatre debate, Bushwick Open Studios, and numerous interactive get to know the neighborhood events. The Beer Garden is a temporary autonomous zone that incorporates the traditions of an authentic German beer garden with the people and traditions of a very different and rapidly transitioning neighborhood. The space pays homage to the historical origins of the Bushwick, as farmland that gradually filled with German immigrants who established a network of breweries to service a thirsty New York City. In that "spirit", the Beer Garden hopes to incorporate the culture, people and practices of Brooklyn in the 21st century. The Bushwick Beer Garden does not charge admission, fees, dues, sell anything, or accept donations except of food, drink and beverages are always collective.

Bushwick Beer Garden, on facebook



Bushwick Beergarden Website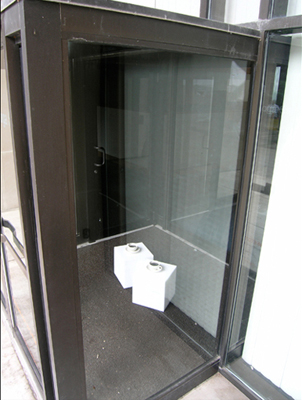 click here to learn more about Sweet Dreams, 2009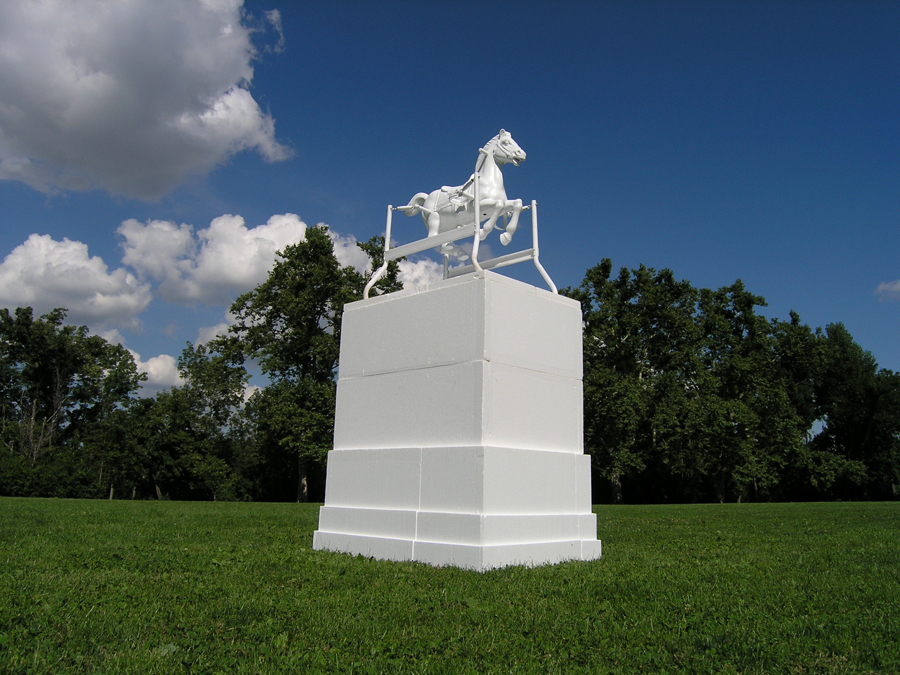 equestrianmonument 2008





click on a thumbnail to see a project below: